Wellness
Treat yourself to those small pleasures in an area dedicated to indulgence, behind our "Acquamarina" Wellness Suite: a wellness centre designed to offer you moments of true relaxation any time of year...this is our concept !

A treasure-trove of possibilities combined with a peaceful atmosphere and spectacular sea views.
This jewel in our crown includes:
The Amber Sauna, the Pleasure of Natural Equilibrium;
The Agate Turkish bath, the Epitome of Modern Elegance;
The Ruby Revitalizing Shower, the Art of Living Well.
The "Acquamarina" Wellness Centre is the ideal environment for restoring the body's natural condition, designed for the man or woman who wants to be free from the stresses of everyday life.
Private Spa aprox. 60 mins. € 22,00 per person include :
finnish sauna,
turkish bath with chromotherapy and aromatherapy,
revitalizing shower,
relax area
Kit SPA with bathrobe, towel for sauna and slippers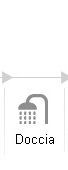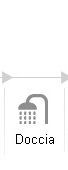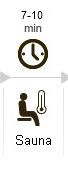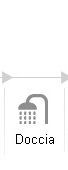 To obtain the maximum benefits from the Wellness Centre, we suggest you ensure yourself its exclusive use by booking in advance at the reception desk.
Open from 8 am to 9 pm, with advance booking.

To forget all your stress and rediscover your well-being and beauty, enjoy our professionalism and expertise

Enjoy the visual stimulus and a series of unique sensations with the "Acquamarina" Wellness Suite located on the top floor, with its sea view providing a beautiful tableau of changing colours.
Visitors to the Suite will discover a perfect place to relax, replenish their energy, and rediscover the perfect balance between body and mind.
Our expert personnel will be happy to welcome you and offer you wellbeing right by the sea!
Visit our heated swimmingpool.