Summer 2015 Family Holidays ​
If you are looking for a nice holiday to the sun that as something for the whole family you found the right hotel ​

Children up to 5 years sharing a room with 2 adults : free
​( in July and August : 50 % discount )

Children from 6 to 15 years sharing a room with 2 adults : 50 % discount

Included Services for families : Moms and dads ...Let home a suitcase...at the hotel you will find everything your children needs ! Travel lighter !
Special Menù on request for your children in our restaurant
Children Seats and accessories in the restaurant
Free Baby-Sitting service at meal time for Easter Time and from June till September.
​The children can play with the baby sitter in the internal space, after eating.
Changing mat, bottle warmer, baby bath, toilet reducer, courtesy light.
Bicycles and Strollers

The real magic of a family holiday is in the time you spend together.
Sea Holidays All Inclusive at the Hotel Michelangelo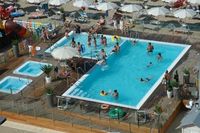 Hotel Michelangelo All Inclusive Holidays is designed for those who wish to plan their holidays in advance, and is a great option for those who are looking to simply relax and enjoy their holiday without worrying about the finances :
Water, local wine, drinks and coffee at meals
Sun-umbrellla with chairs on the Beach n° 94, in front of the Hotel
Beach 94 provides its guests the following facilities : a swimming pool of 50 sq meters for adults and a pool of 20 sq meters , 60 cm deep for children, two hot tubes, water jets and constant temperature 30 ° C.
Activities and games for children, Table Tennis, Rent Pedal Boats, Canoes, Internet Point; Wi-Fi Zone !
When you opt for an all inclusive holiday, you really can budget out in advance. This makes things much easier for families travelling All Inclusive Holidays
Hotel at Riccione with private Parking Place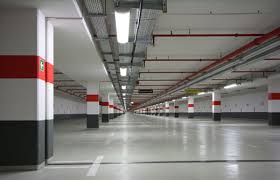 Car Parking facilities available. Additional cost
NEWS SUMMER 2014: new Promenade and new private car parks at the Michelangelo Hotel.
There will be indoor places in the underground or on the surface. The choice is yours!
Find a parking at Riccione during Fairs, Congress and especially in Summer Time is always a problem. Hotel Michelangelo, in order to try to always provide the best in hospitality and service, it has a garage and covered parking right in front of the Hotel, at affordable rates and 24-hour 24

The Hotel Michelangelo is the perfect place to start and finish your holiday when fly to and from Rimini airport, and is also an ideal base from which to visit the most popular tourist attractions in the neighborhood
Other Services available :
Taxis from and to the Airport
Private car with driver for excursions of a day or even by the hour,
Transfers for tours towards Venice, Rome, Florence, etc.
Pet Friendly Hotel at Riccione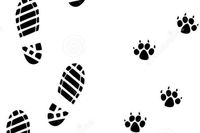 Planning a trip to Riccione? Why not bring your pet ?
At the Hotel Michelangelo all well behaved pets are wellcome !
Travelling with our poodle toy "Mia" we realized how everything could be easier if it were possible to target those areas and find all the equipment that our friends need.
We understand how difficult it can be when you have to leave your pet at home, therefore we provide a range of pet friendly services :
Ability to eat in the outdoor balcony in the company of his friend
Beach equipped to accommodate animals with bowls and showers dedicated to them ( Beach 97)
In the garden there is a corner in the shade, where the owners wait
Rooms with balcony for added convenience
Bowls and comfortable pillows available, so do not start from home with too many loads !
Pet menus
Map of nearby parks and walks
Do Not Disturb/Pet Sleeping card